StrohNatur eG (Straw Bale House Building)
asbn – austrian strawbale network (Workshops and Training)
ASBN – austrian strawbale network (see Link)
Strohnatur eG, 3720 Ravelsbach, Baierdorf 6, AT
FA-Taxnumber: 09 349/0902 (Finanzamt Vienna 1/23, FA09)
VAT No.: ATU744244205
corporate register number: FN 509868g
Board: Herbert Gruber (business executive), Johannes Breitling (master mason builder, trade executive), Helmuth Santler, Karsten Bäsmann
Members: Gerhard Scherbaum, Jakub Jirku, Karin Julia Haas, Viktor Gach, Jascha Roosen, Peter Fleischhans
Revisionsverband: Rückenwind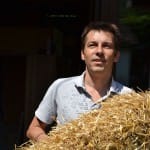 Consulting/Info/Coordination:
Herbert Gruber (Board Strohnatur eG, Obmann/chairman asbn)
3720 Ravelsbach, Baierdorf 6
Tel: +43 2958 83640; +43 650 2216812
Email: asbn@baubiologie.at
If you're interested in our services and want to build a straw bale house – with us -, please send us an email with informations as following:
Do you have a property (how big, where)?
Do you have a plan or predesign (draft)?
What services would you like us to offer?
Your contact and phone.
If you have other questions, please write or call us.
Impress: StrohNatur eG, 3720 Ravelsbach, Baierdorf 6, AT
StrohNatur works European wide. Responsible for the content: Herbert Gruber
asbn-Impress see: http://baubiologie.at/strohballenbau/asbn/kontakt/
Photos on this Website: Herbert Gruber, Marta Rakowska, Manolis Ximeris, Jakub Jirku